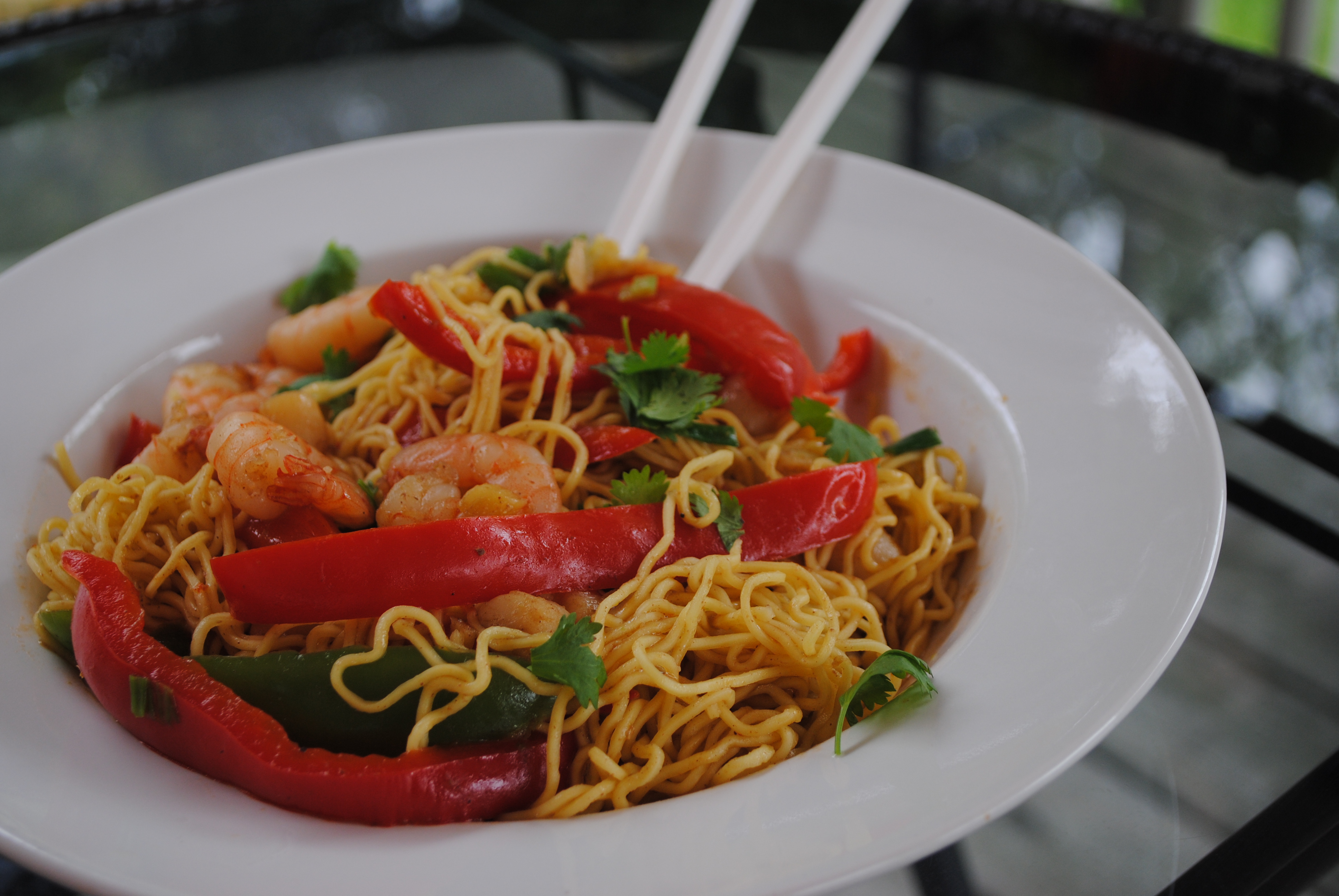 Spicy Japanese Noodles with Sautéed Shrimp
Noodles and Company Recipe
Serves 6
1 lb thick wheat noodles cooked al dente
1 cup broccoli (cut into florets)
1 cup carrots (julienne cut)
½ cup scallions (cut on the bias)
½ cup red peppers (julienne cut)
½ cup fresh shiitake mushrooms (de-stemmed)
1 tablespoon fresh ginger (peeled & chopped)
¼ cup mirin
1 teaspoon pure sesame oil
2 tablespoons canola oil
1 cup sweet soy sauce
1 tablespoon chile garlic sauce
1 teaspoon black sesame seeds
24 shrimp (16-20 peeled & deveined)
Cook noodles in boiling water until al dente, drain and cool in ice water.
Drain, let rest and toss with sesame oil.
Blanch broccoli and carrots in boiling water for 1 minute. Drain, cool down in ice water, drain and set aside.
Place large sauté pan over high heat. Add canola oil and sauté mushrooms until lightly golden.
Add shrimp and sauté until they begin to turn pink. Add mirin, carrots, broccoli, peppers, scallions, ginger, chile garlic sauce, sweet soy, and noodles to the pan, in that order. Cook until noodles are caramelized or golden.
Place on platter and sprinkle with black sesame seeds.